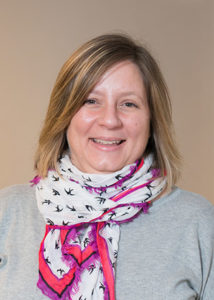 WHEN TO KEEP SICK CHILDREN HOME FROM SCHOOL
Information compiled from CDC (Centers for Disease Control); IDPH (Illinois Dept. of Public Health)
Deciding when to keep a sick child at home from school is not always easy. It's important for children to attend school and for some parents, staying home means missing work. But when a child is truly sick, they need to stay home in the care of an adult to get well and to prevent spreading illness to others.
Please keep the school office up to date with current phone numbers so you or an alternate contact can be reached if your child becomes ill or injured at school.
The following information may help you decide when to keep your child at home. "Child" refers to all school‐aged children including adolescents. This information does not take the place of consulting a medical provider. See below for "When to contact a medical provider".
Fever:
Fevers are common symptom of viral and bacterial infection. Children are likely to be contagious to others when they have a fever. If there is no thermometer, feel their skin with your hand-if it is much warmer than usual they probably have a fever. Please do not give your child fever reducing medicine and then send them to school. The medicine will wear off, the fever will probably return and you'd need to pick them up anyway. When to keep a child home from school: Any child with a fever 100.5°F or higher should not attend school and should not return until they have been fever free for 24 hours without fever reducing medicine.
Vomiting:
When to keep a child home from school: Children who have vomited should be kept at home and should return only after being symptom free for 24 hours.
Illness/Injury at school
In the event your child becomes ill at school they should report to the Health Office. There they will be evaluated by the nurse. If it is determined that your child needs to go home the nurse will contact the parent/guardian.
In an acute emergency the nurse will be notified immediately and will perform necessary first aid/lifesaving techniques. If medically necessary, 911 will be called to transport your child to a hospital that is determined by the emergency professionals. The parent/guardian will be notified immediately of this transport, and a staff member of the school will accompany and remain with the student until a family member arrives.
CLICK HERE FOR THE CHILD'S HEALTH EXAM FORM – ENGLISH